Attention parents of bus riders!!! We are having to combine routes and drivers today, please do not be alarmed if your children are running a late getting home!

There will be no awards tomorrow. We will keep you updated once the date and time are set!

Attention parents: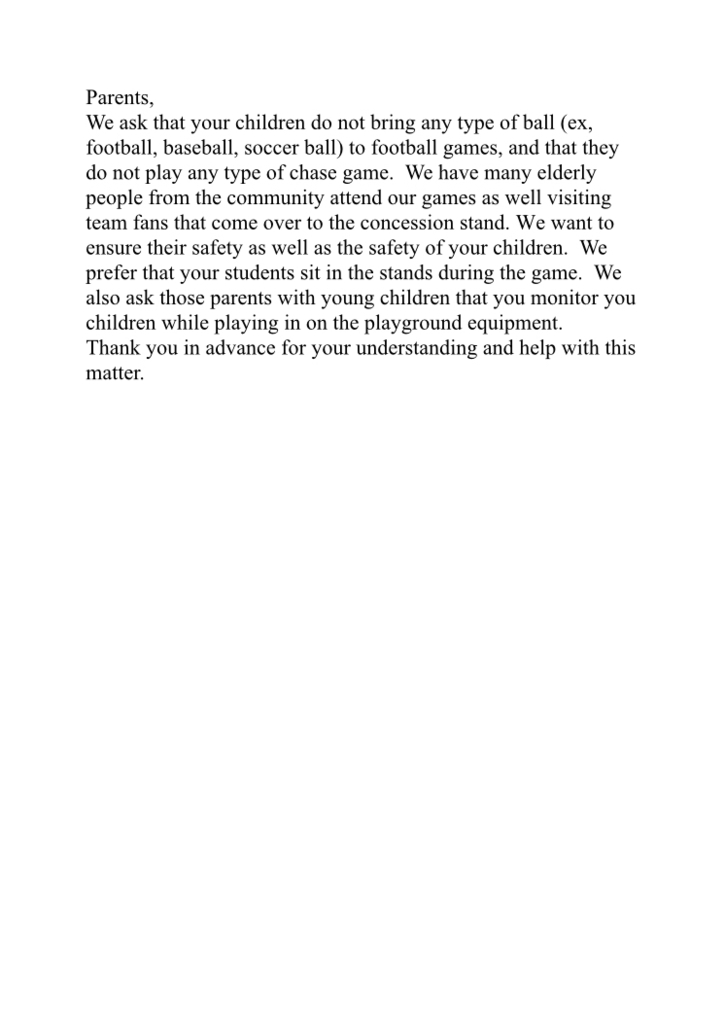 Student Council is selling Spirit Ribbons for $1 tomorrow. Show your Wildcat Spirit

Don't forget See You at the Pole TOMORROW morning. Breakfast around 7:30 and a prayer service at 7:45 on the football field.

There will be a pep rally in the wildcat on Thursday at 3:00 PM.

Due to an official shortage: The varsity football game vs Westbrook will be played here on Thursday September 26 at 7:30 PM. The JH game will be played at Westbrook on Friday September 27.

Just a reminder that tomorrow is a teacher workday so there is NO SCHOOL.

Wednesday the 25th is See You at the Pole. All students are welcome to join together for a prayer service at 7:45 in the football field.

Tuesday is Leukemia Awareness Day. Wear your Fight for Betty T-Shirt or Orange

Support the Wildcats tomorrow as we Tie Down the Cowboys. The pep rally starts at 3 in the Wildcat.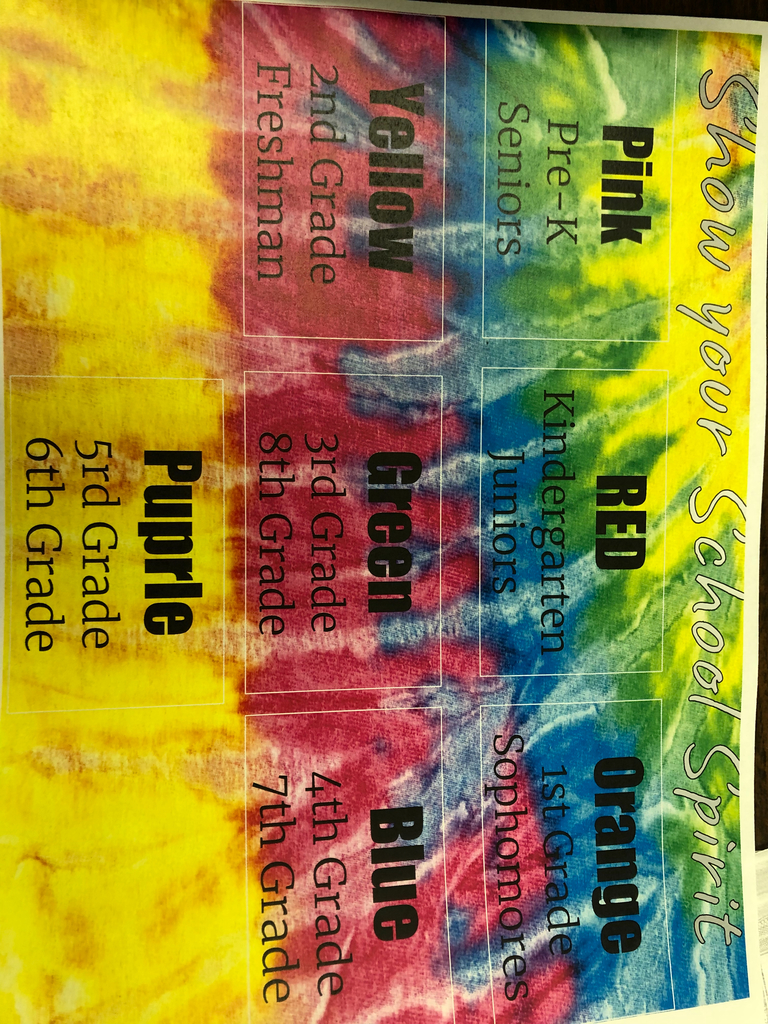 College Day Tomorrow, September 18th! Wear a shirt supporting your favorite college or university!

The Freshmen are selling Stadium Blankets. The blankets are black with a gold wildcat emblem in the corner. They fold up and secure with Velcro for easy carrying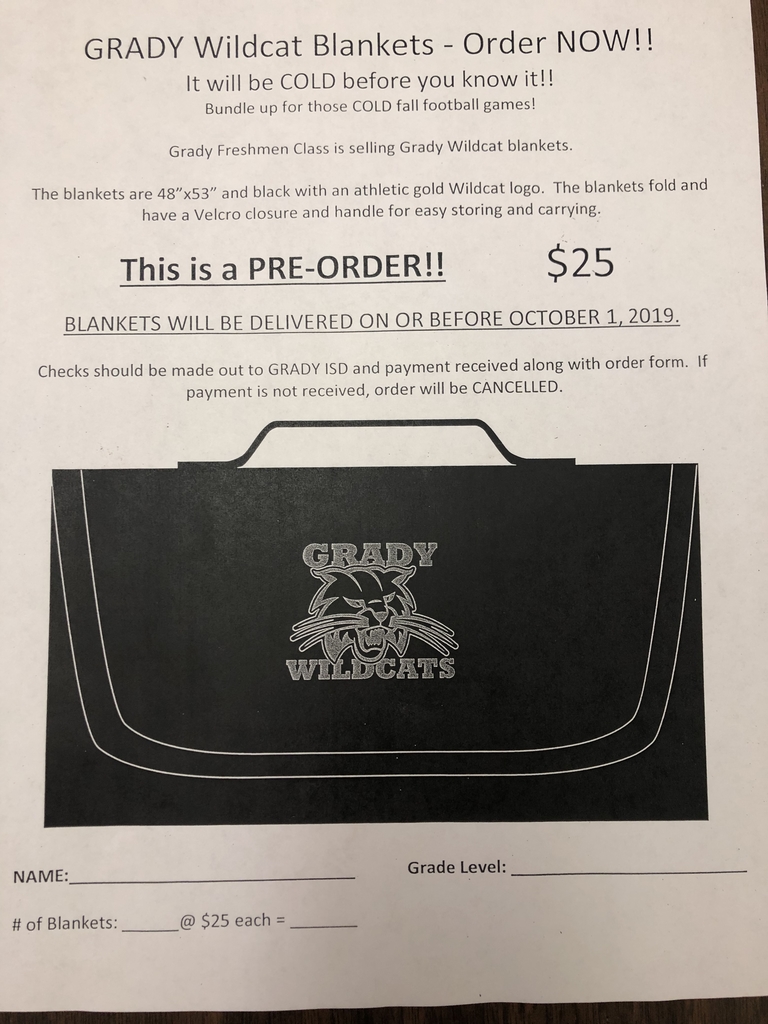 Thank you to all who supported The School Store last year. These are all boxes of supplies to be distributed to teachers to enrich your child's education! ❤️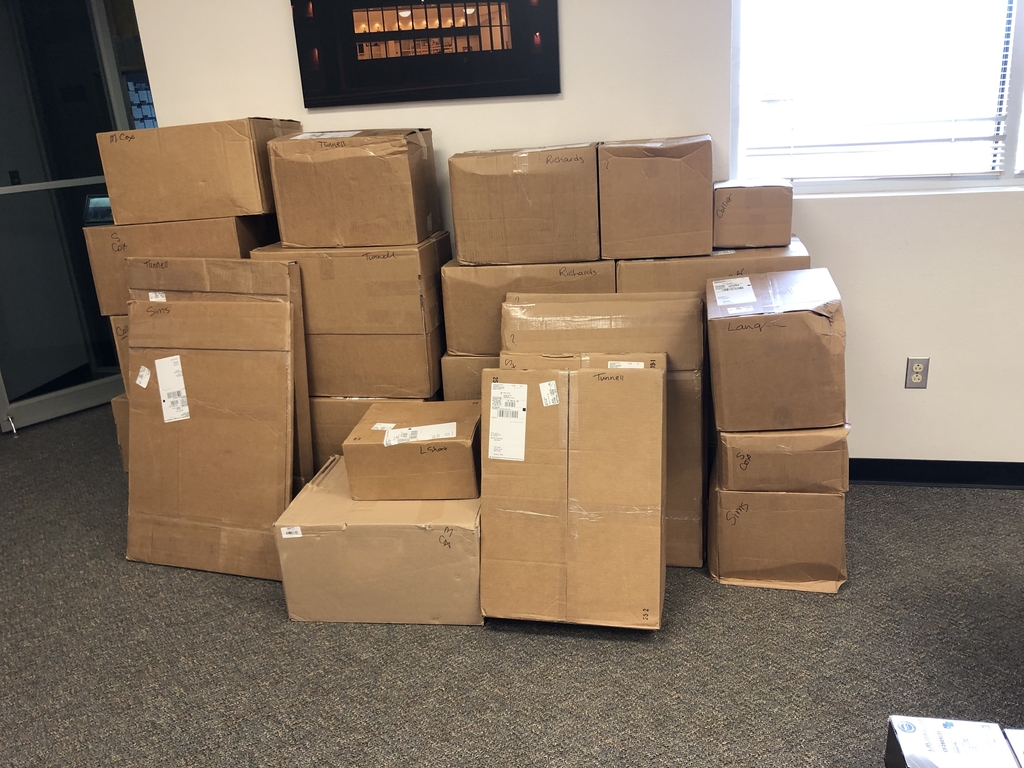 Yearbooks are on sale for $20 each. Let Mrs. Glaze know if you would like one.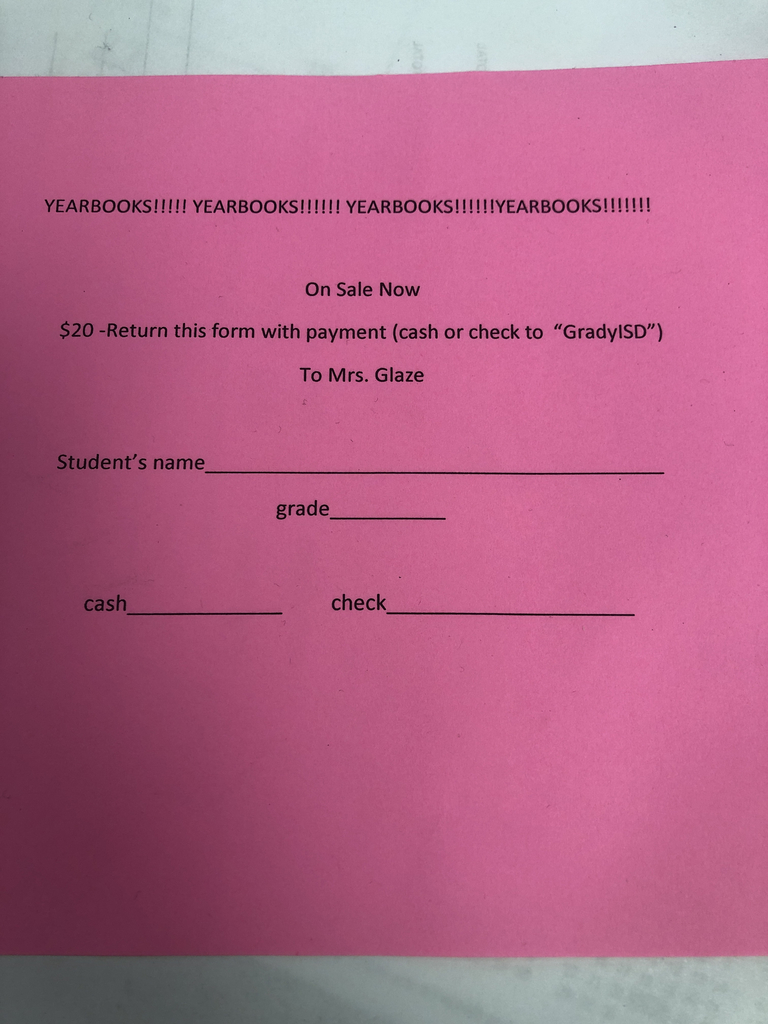 Lady Cats Cross Country T-shirt's are on sale. Order forms and money is due Friday, September 13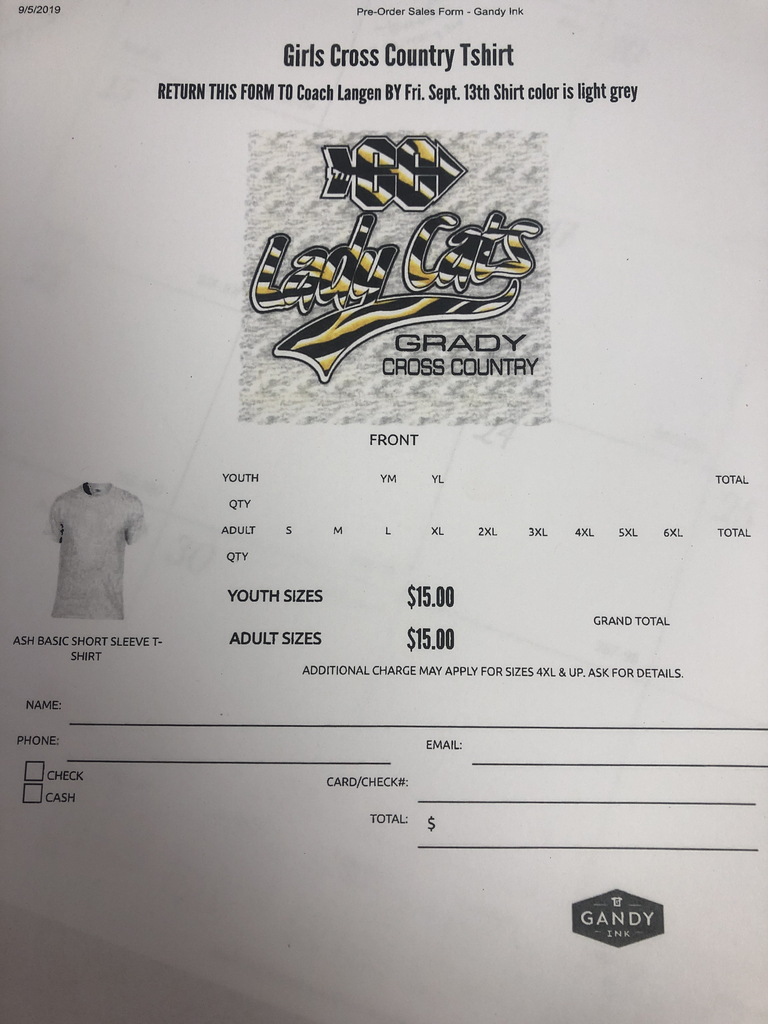 Tuesday, September 10, Grady FCA will be hosting an area wide huddle starting at 6:30. All JH and HS students are invited. Bring a dessert to share if you can and spread the word to other schools!

Wear Yellow Tuesday to show your support for Midland and Odessa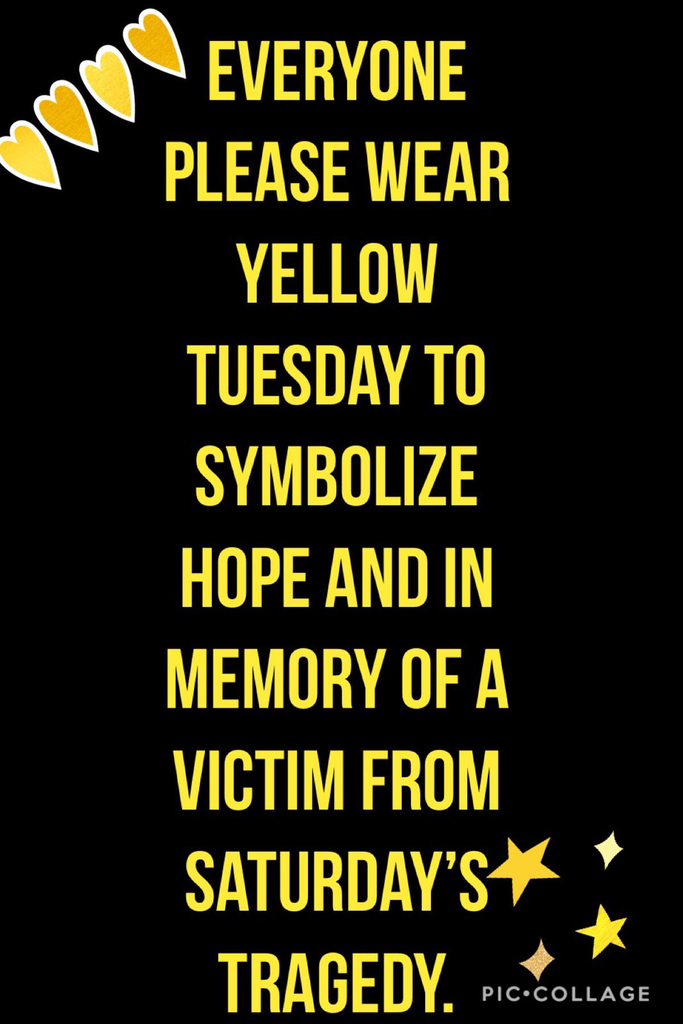 Hat Day Tomorrow!!!! Bring a dollar and wear your favorite hat!!!!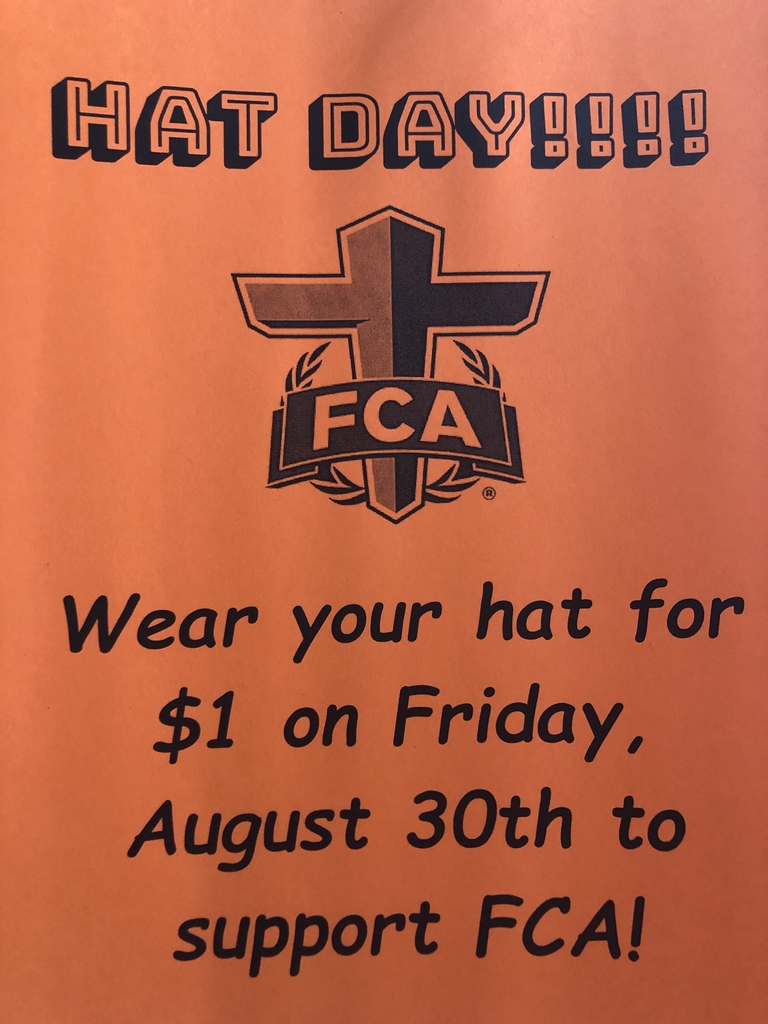 The varsity football game vs Southland scheduled for Friday, Sep. 6 has now been rescheduled for Thursday, Sep. 5 and starting at 6:30. There will be no JV football game next week.