4 day weekend next week!!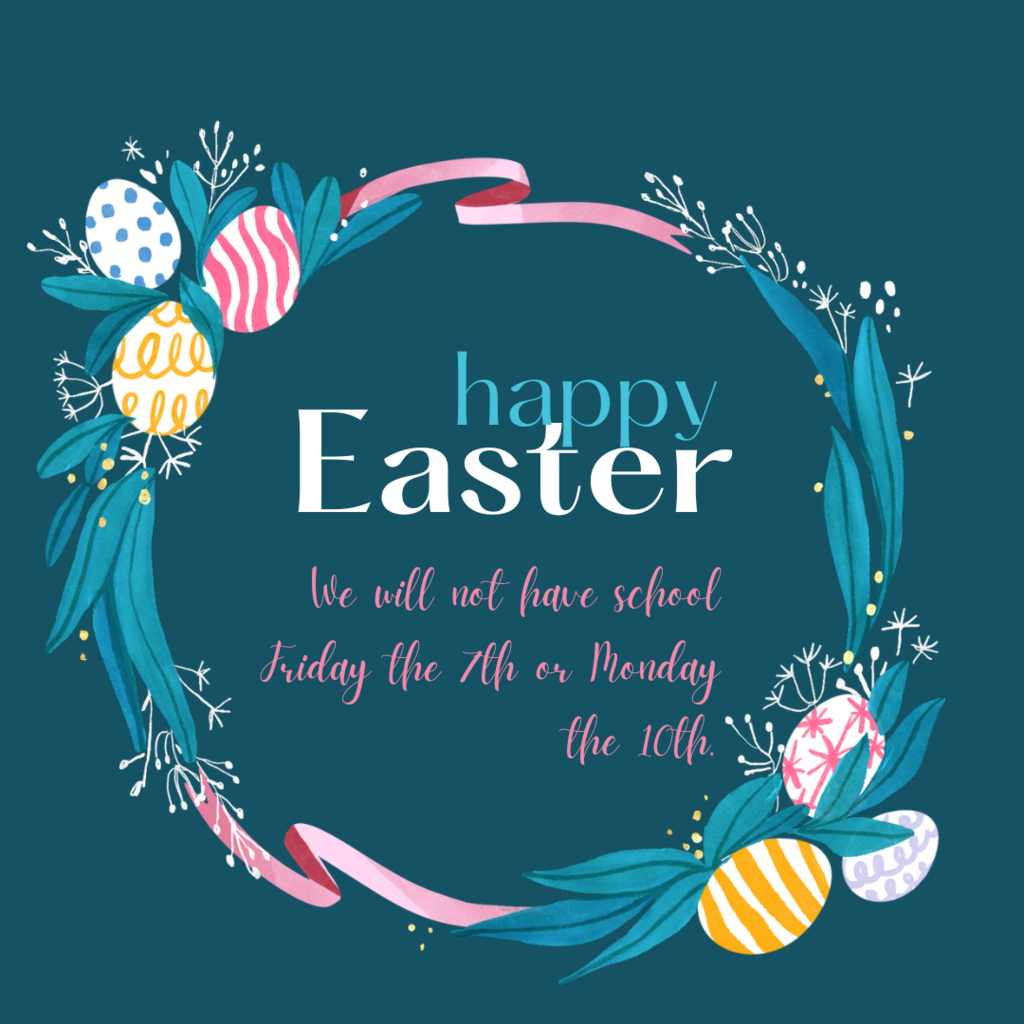 The Texas Sixman Coaches Association has released their basketball honors. Way to Work Wildcats!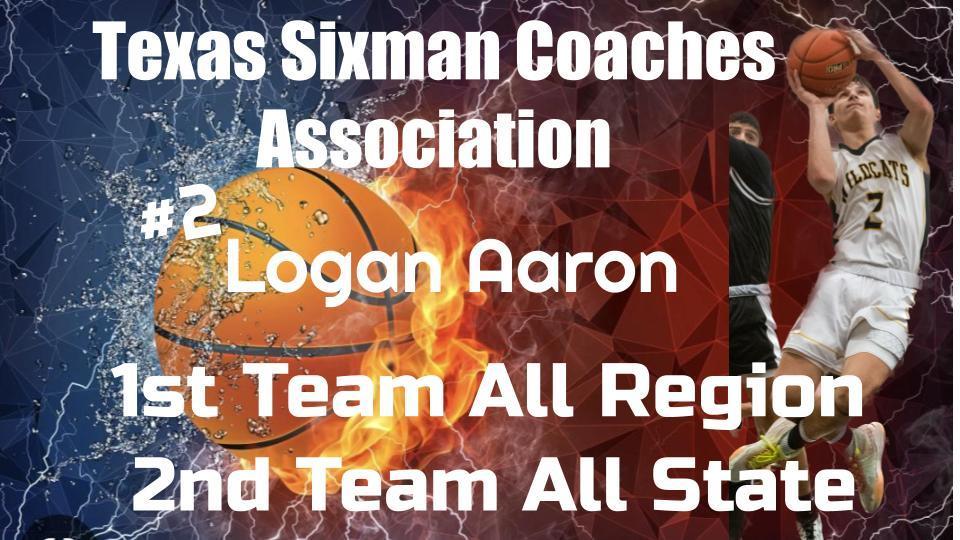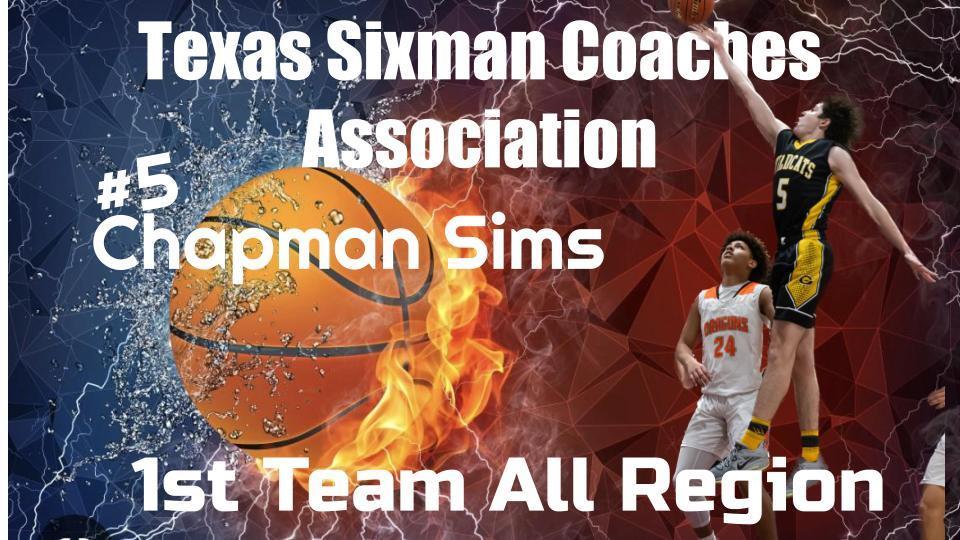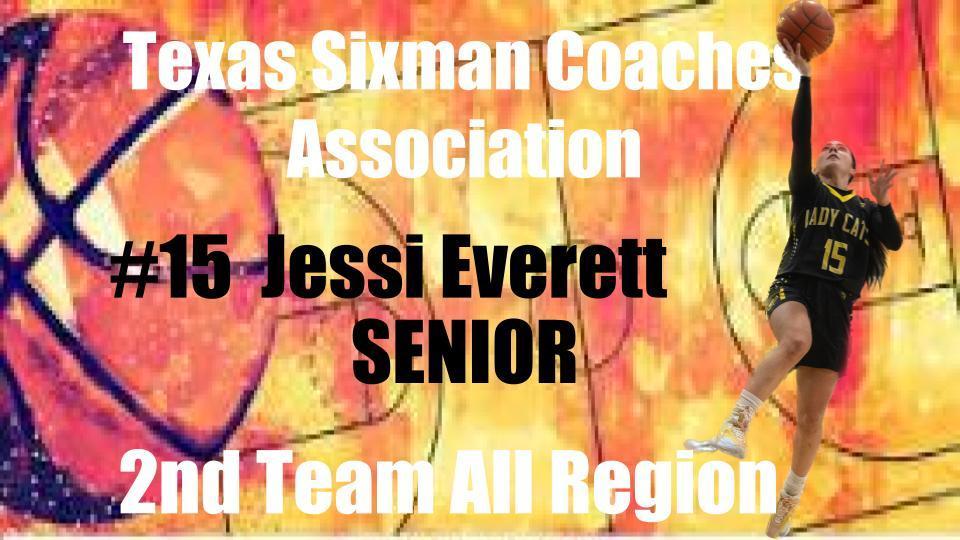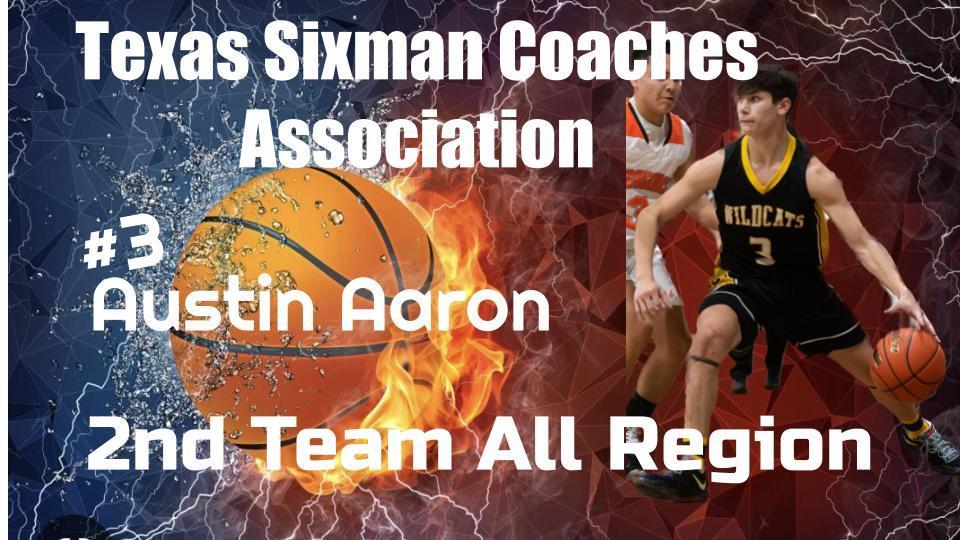 Grady 5th graders had the opportunity to attend Science Camp at Junction this week. They all had a great time and learned a lot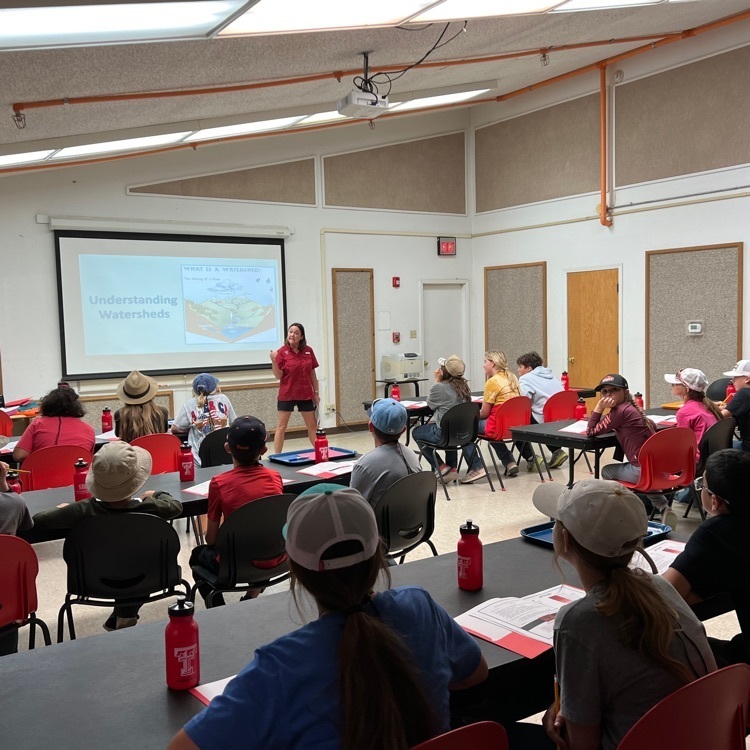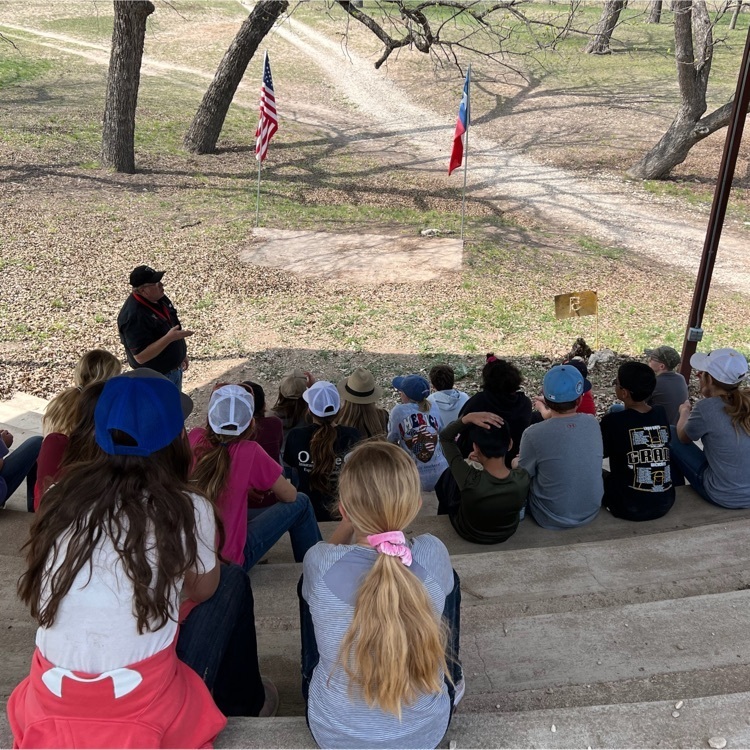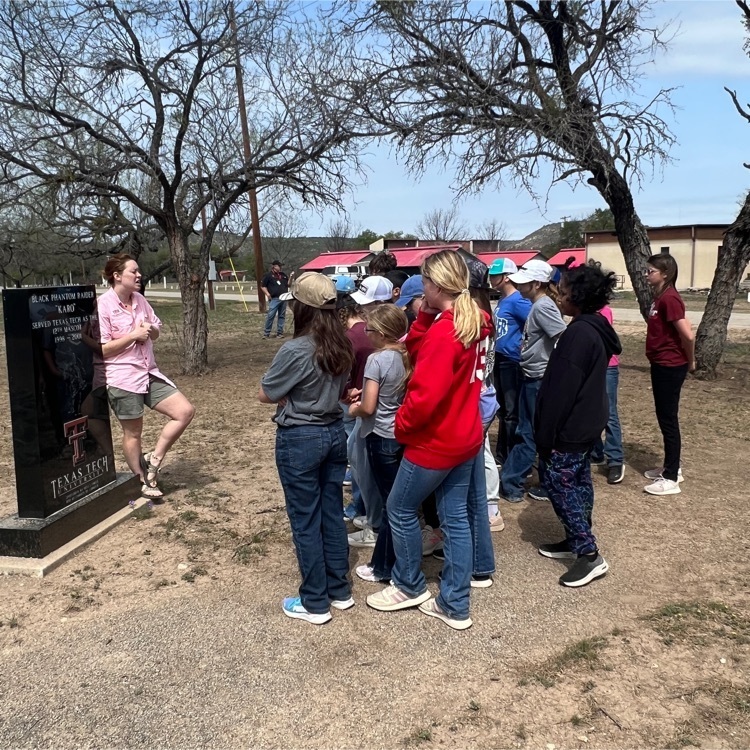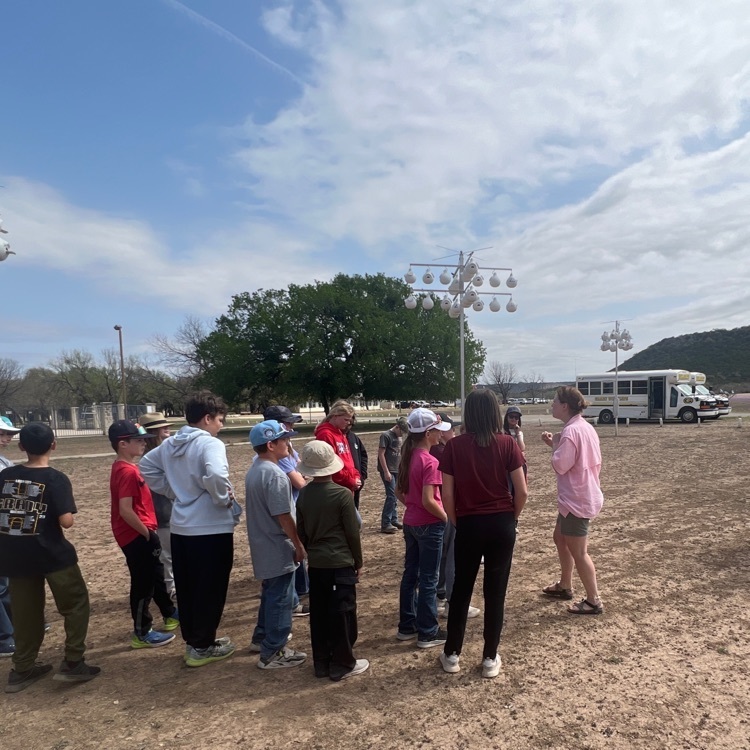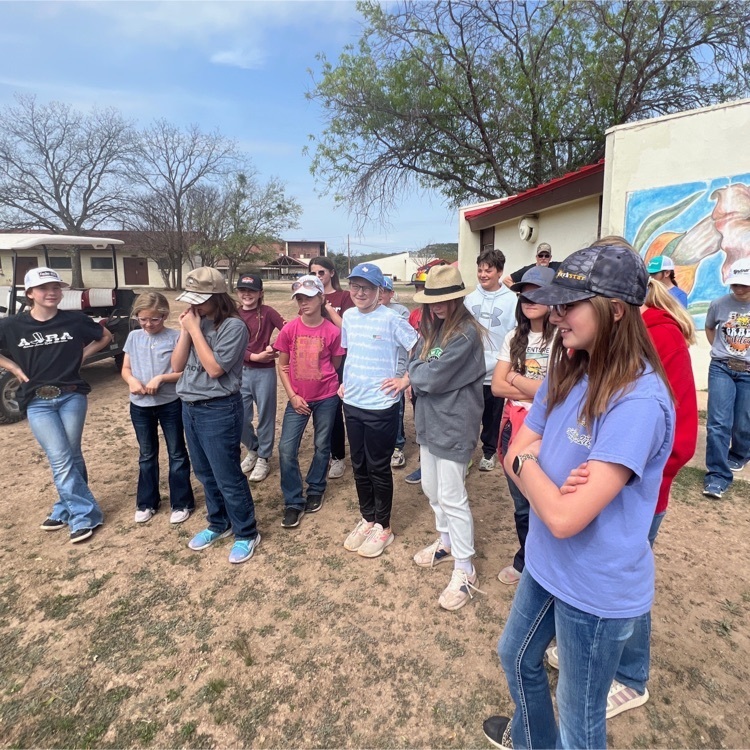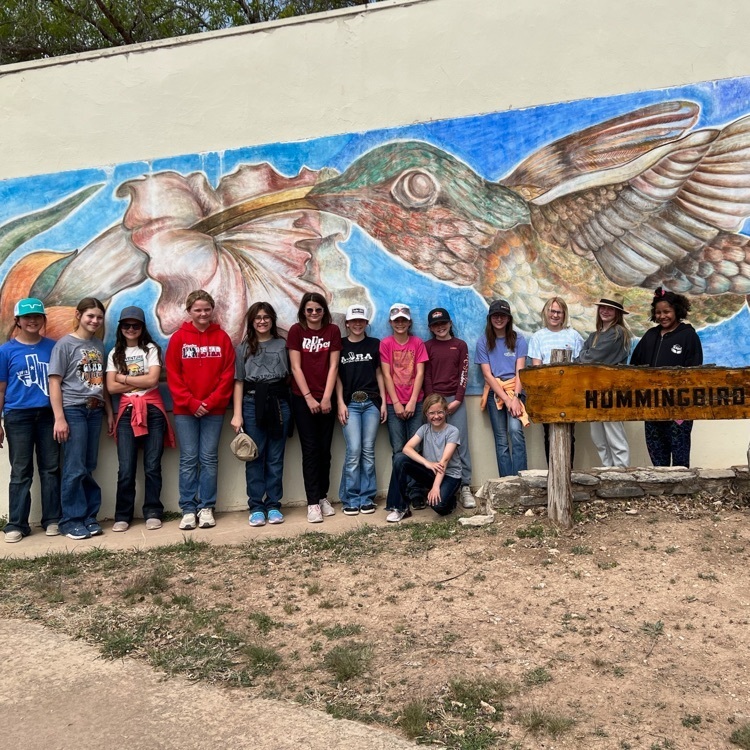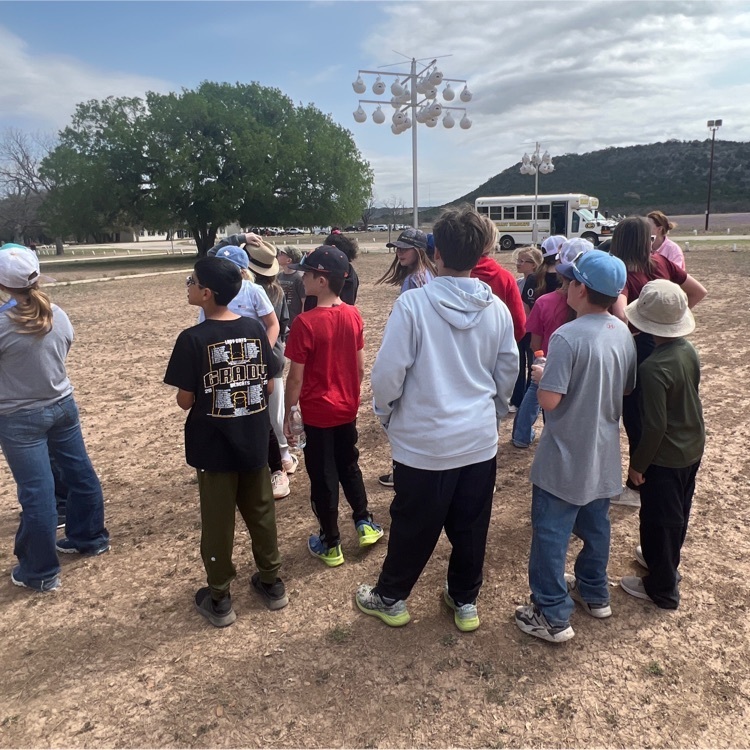 The Martin County Convent and 1884 Plaza are hosting an Easter Egg Hunt.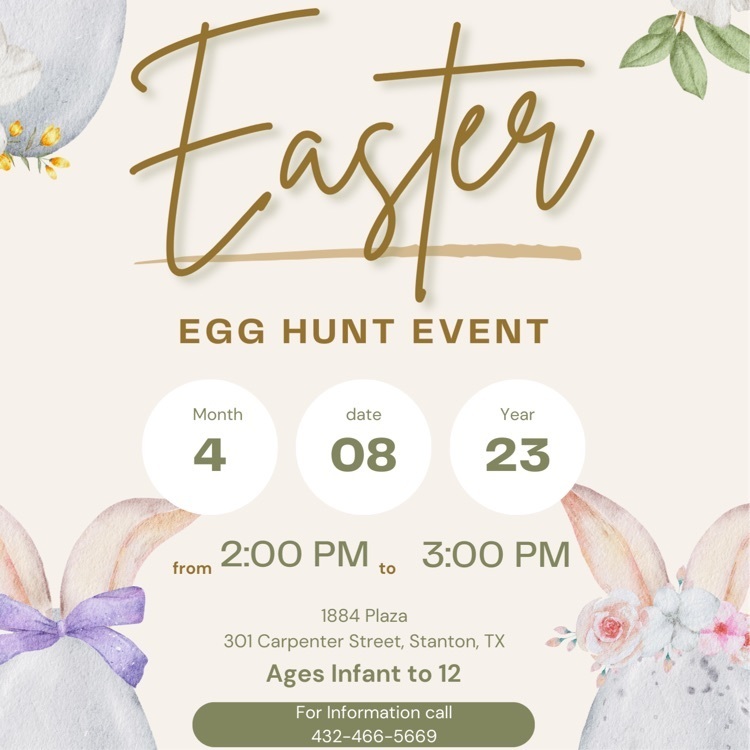 GC Bearkat HS Relays Schedule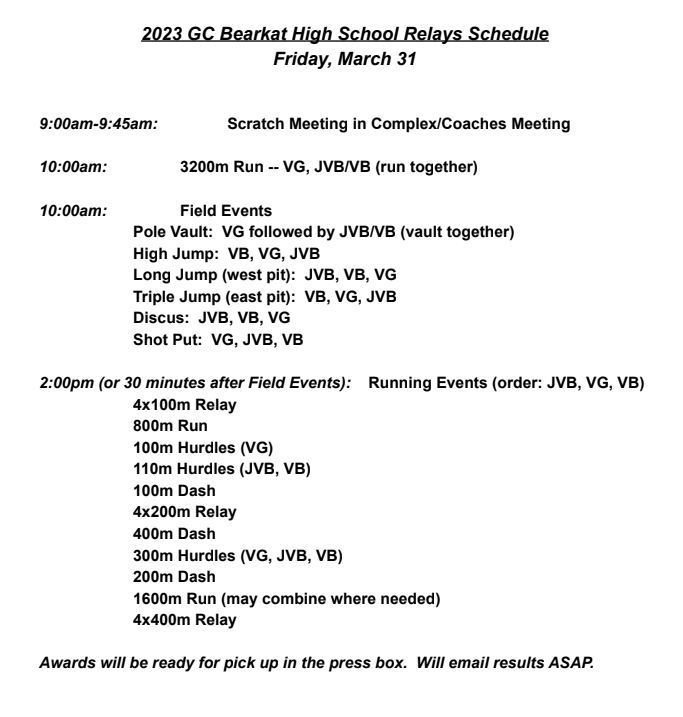 GC Bearkat JH Relays Schedule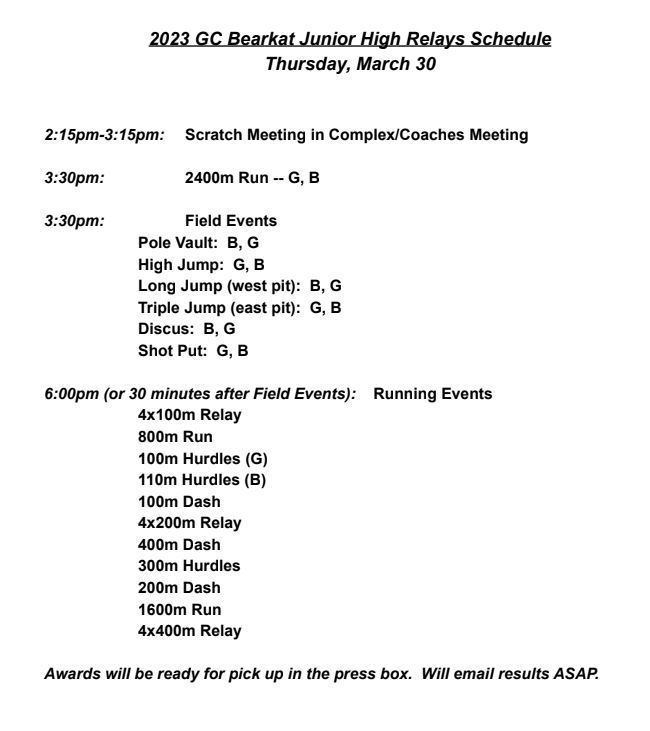 The Grady swine exhibitors finished up the major show season just as strong as they started!!! Congratulations!! Your hard work has paid off.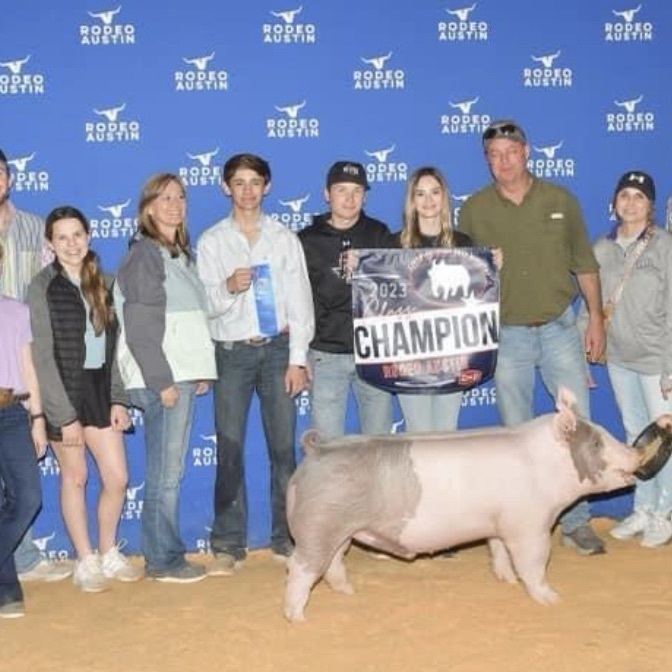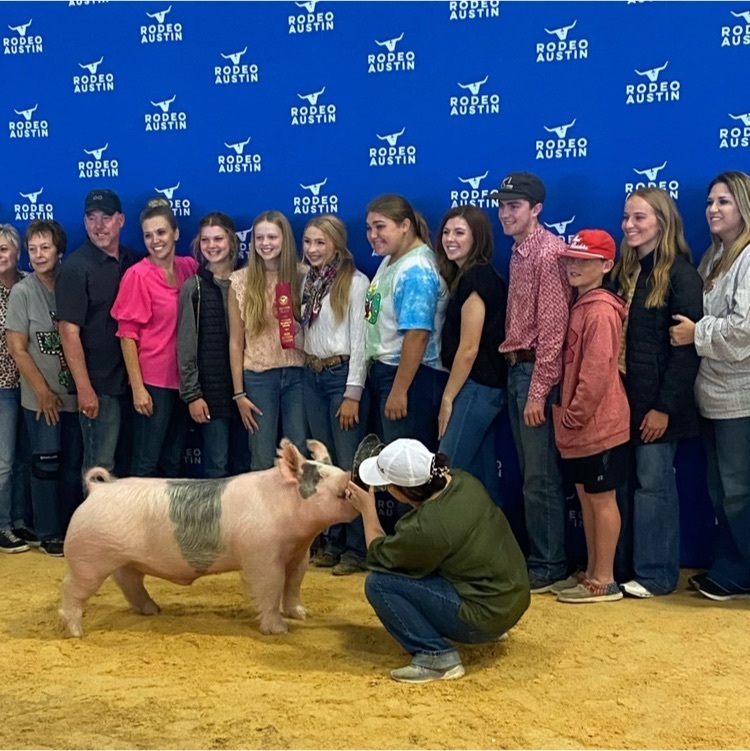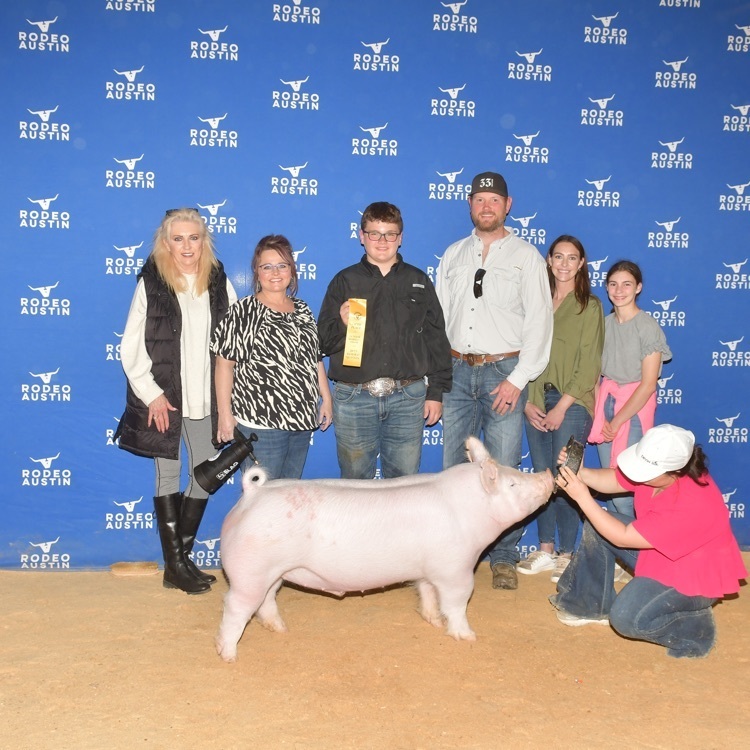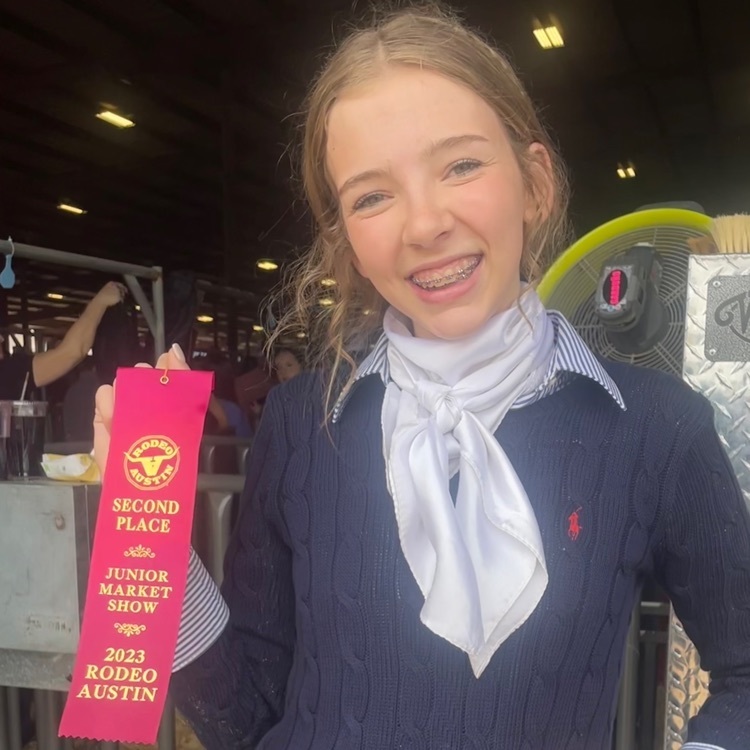 Another busy week of Spring!!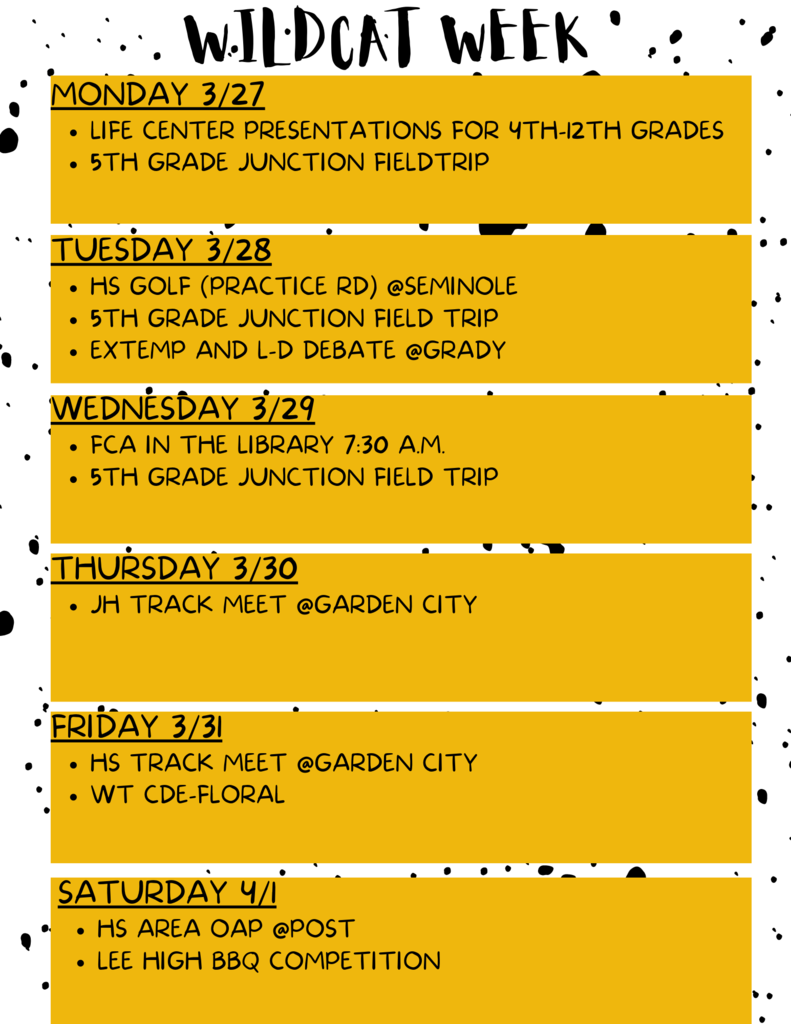 Sterling City High School Track Schedule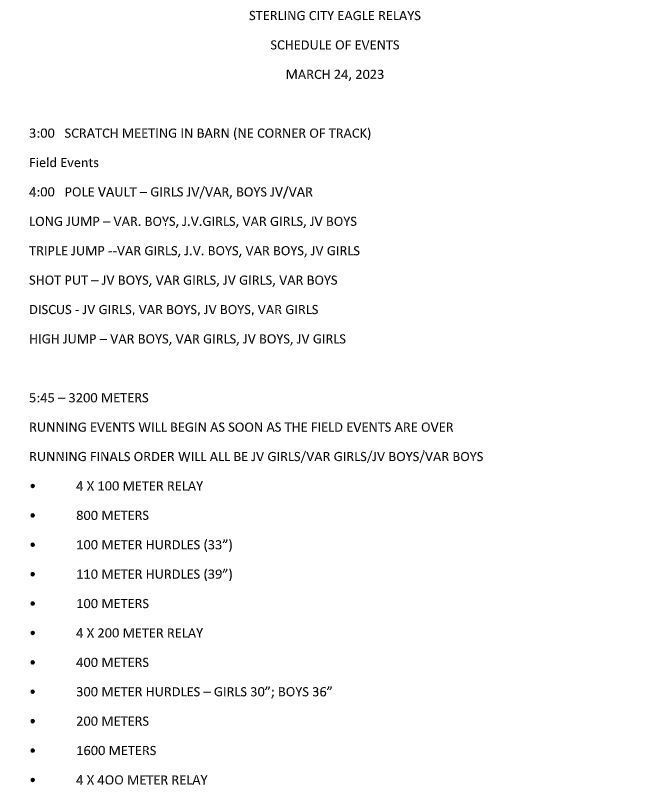 Sterling City JH Track Meet Schedule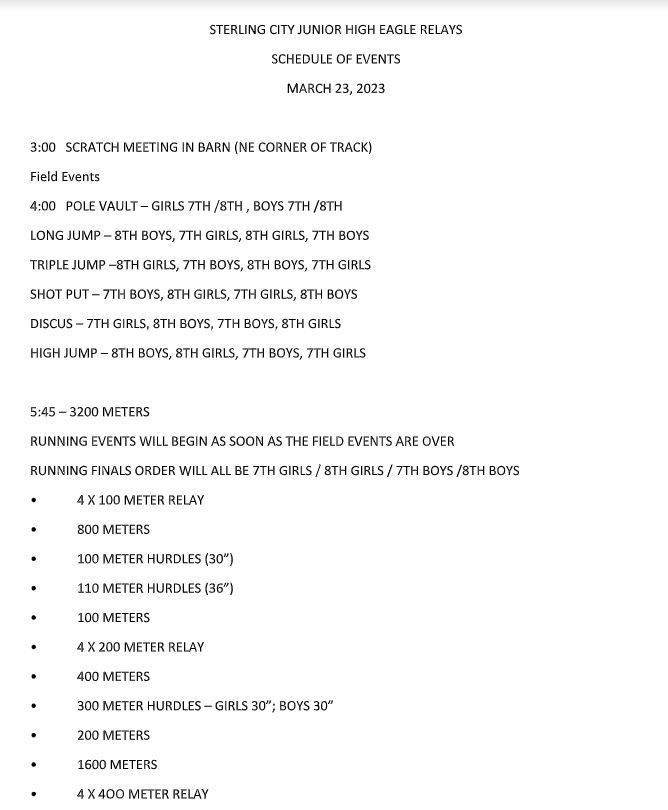 Congratulations to the Wildcat Cast & Crew!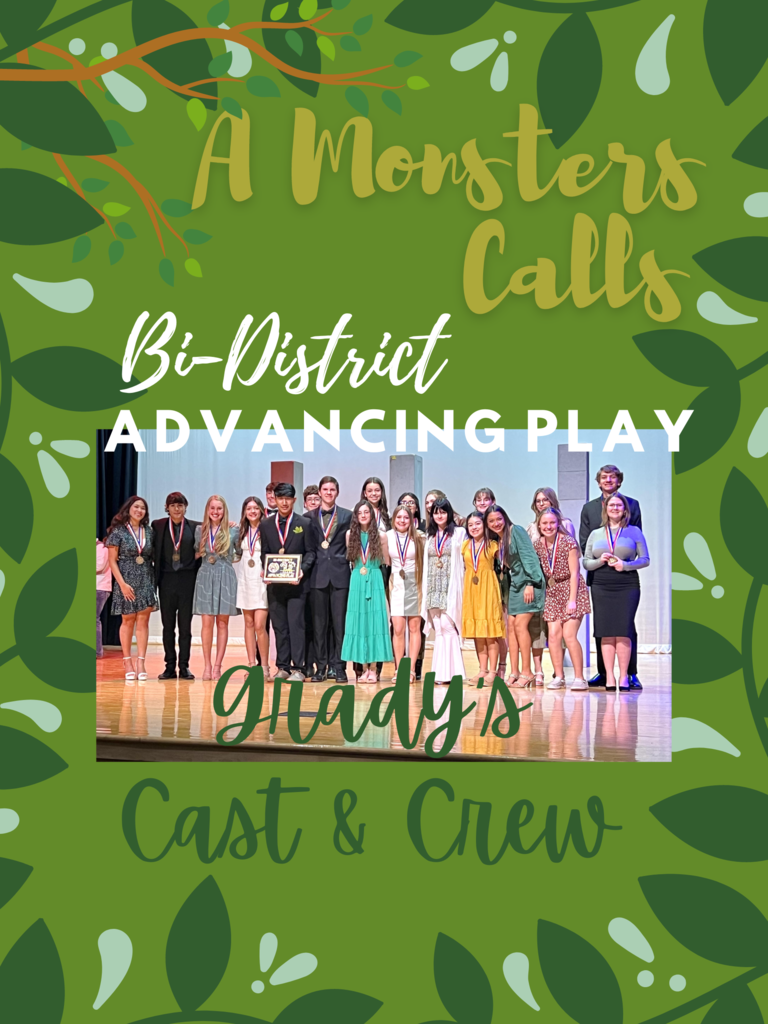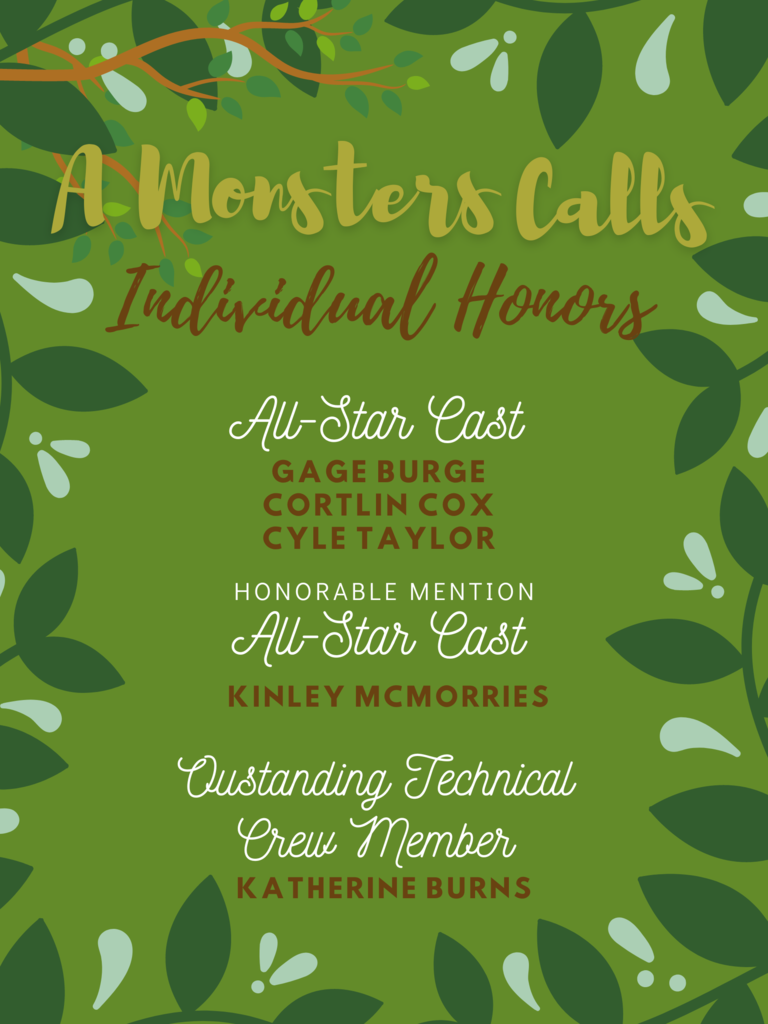 OAP Area Contest Order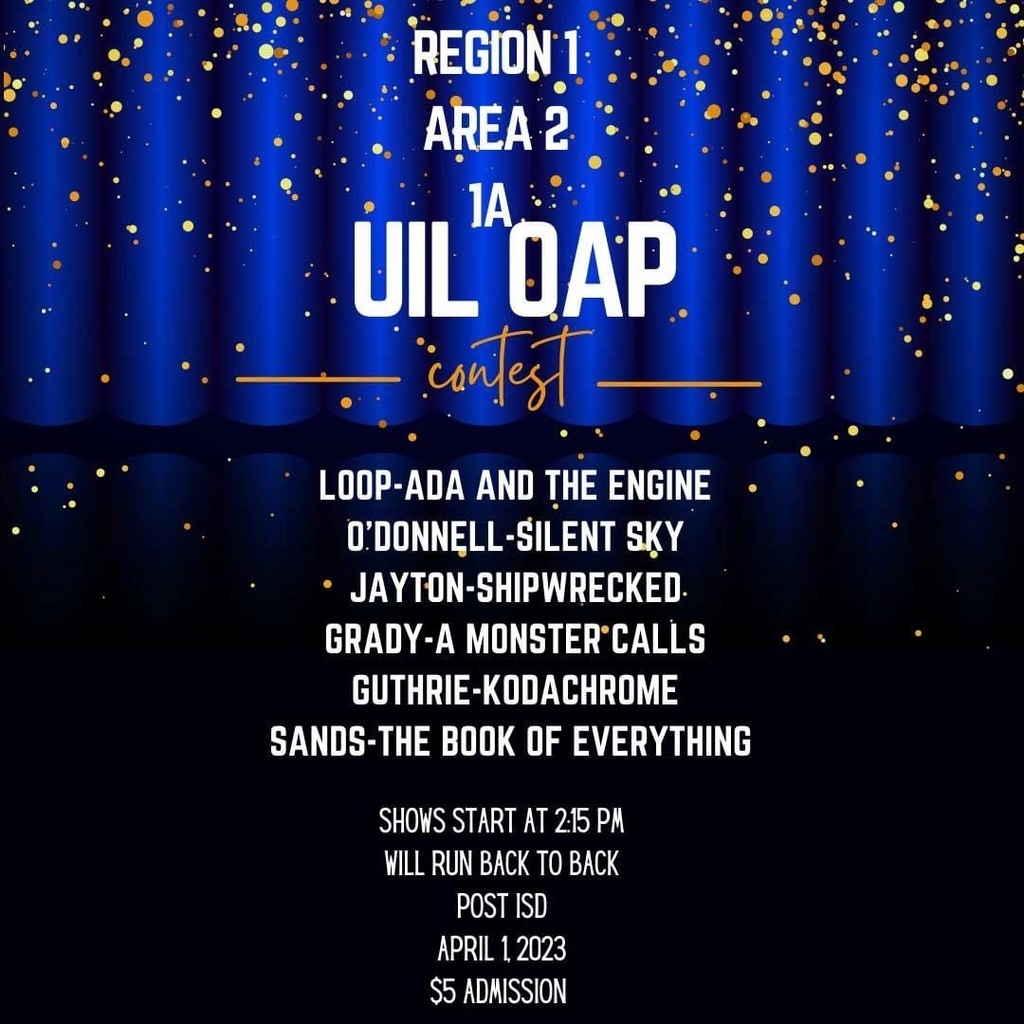 Congratulations to Grady's OAP cast and crew!!! They will be advancing to Area at the end of the month. Individual awards coming soon.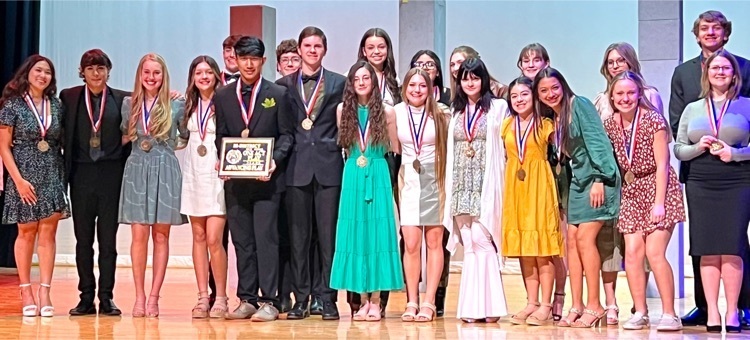 Congratulations to Audrey Marler for her third start win!!! She won the Garden City Golf Tournament on Monday.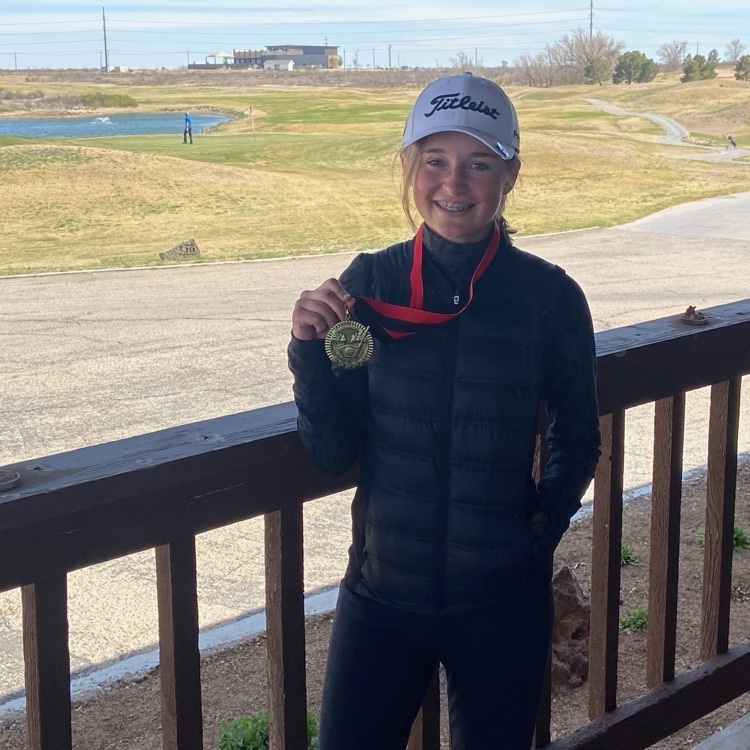 It's time to start making summer's plans. Grady will be hosting basketball camp this summer.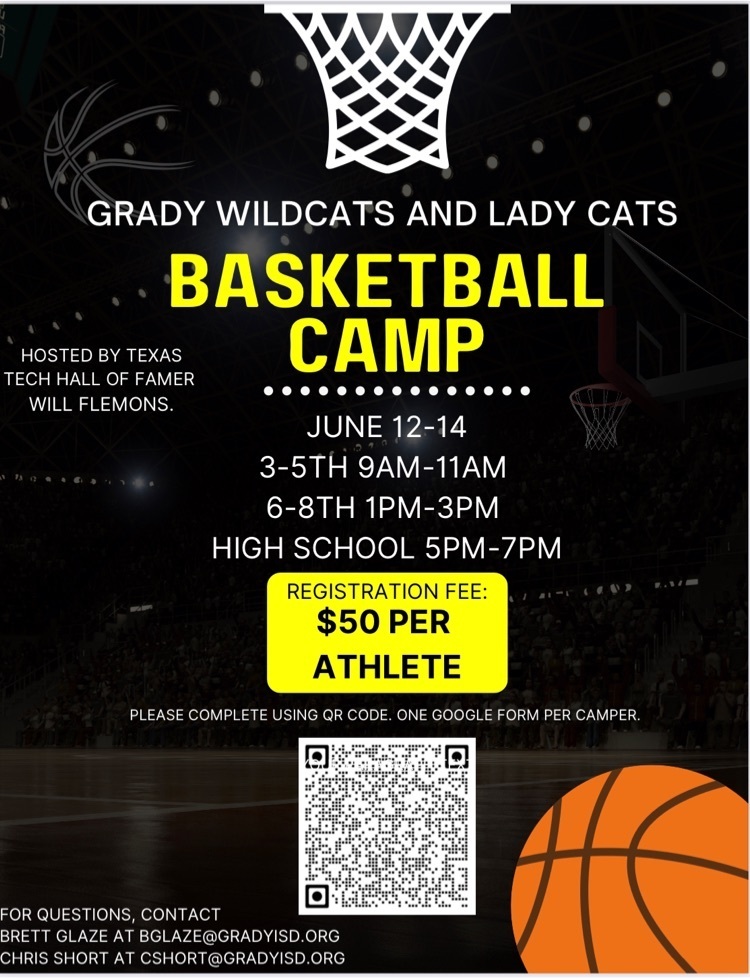 Spring Testing Dates!!!!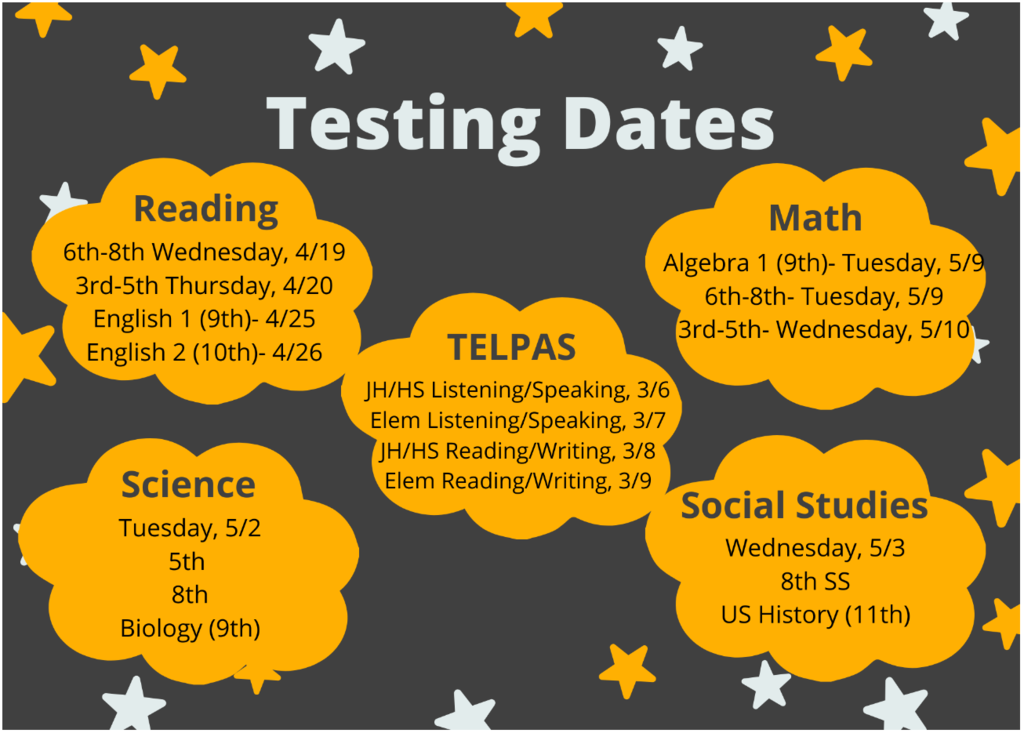 Employment applications are available on our website or in the Principal's Office. Call (432) 459-2445 with any questions.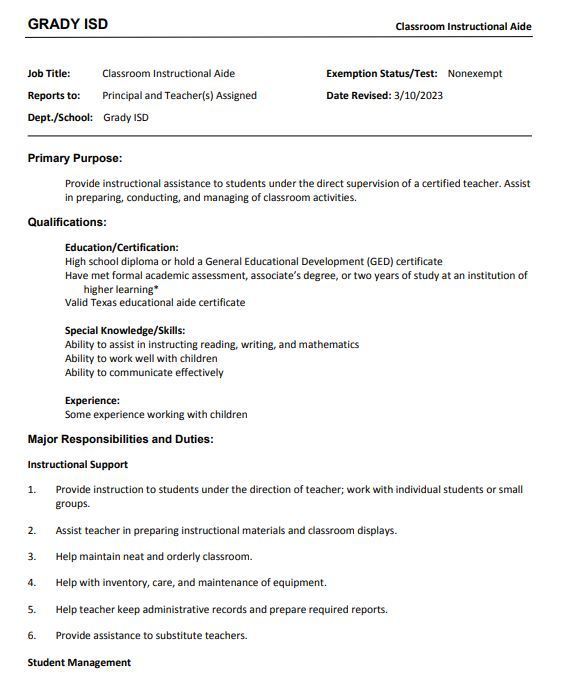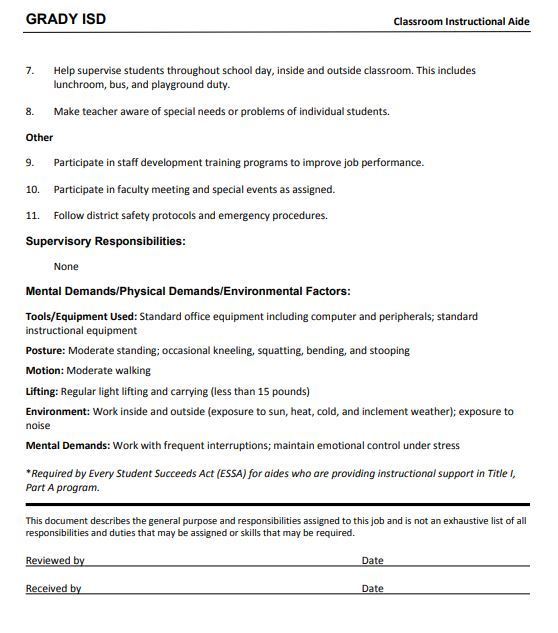 Welcome back!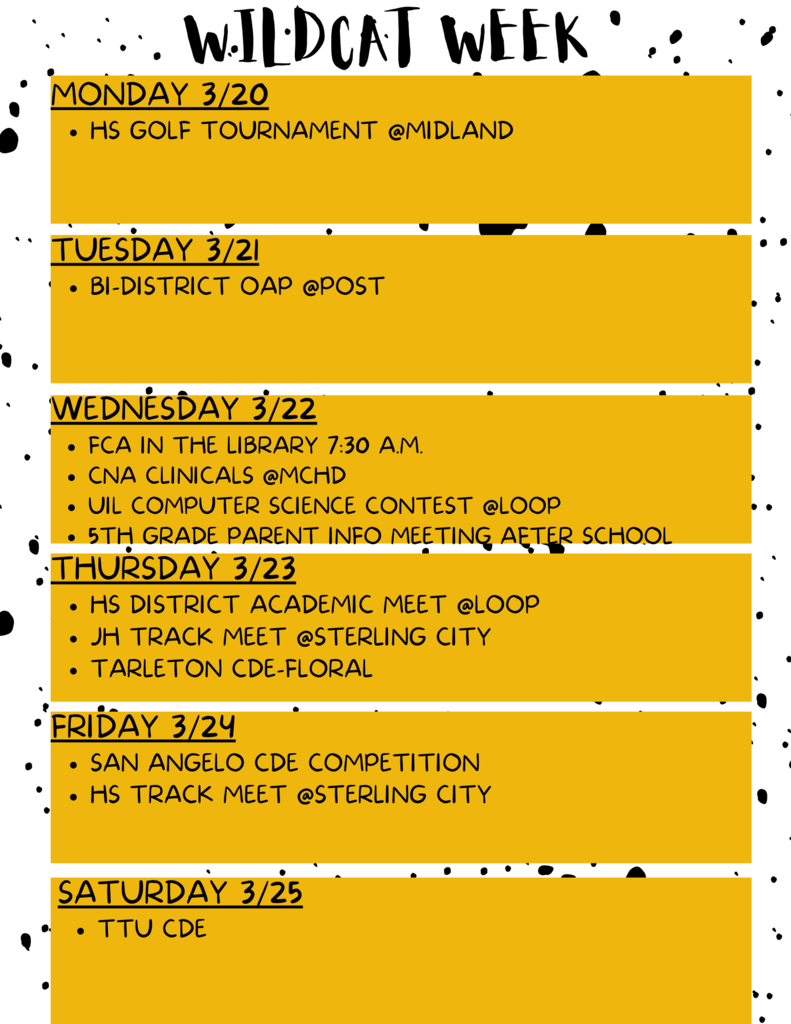 Jessi Everett and Stetson Foster have both qualified to compete in the Texas High School Rodeo Association State Finals, which will be held in Abilene in June. Stetson will be competing in the team roping with his partner Audrey Snider of Odessa. Jessi will be competing in the breakaway roping and goat tying.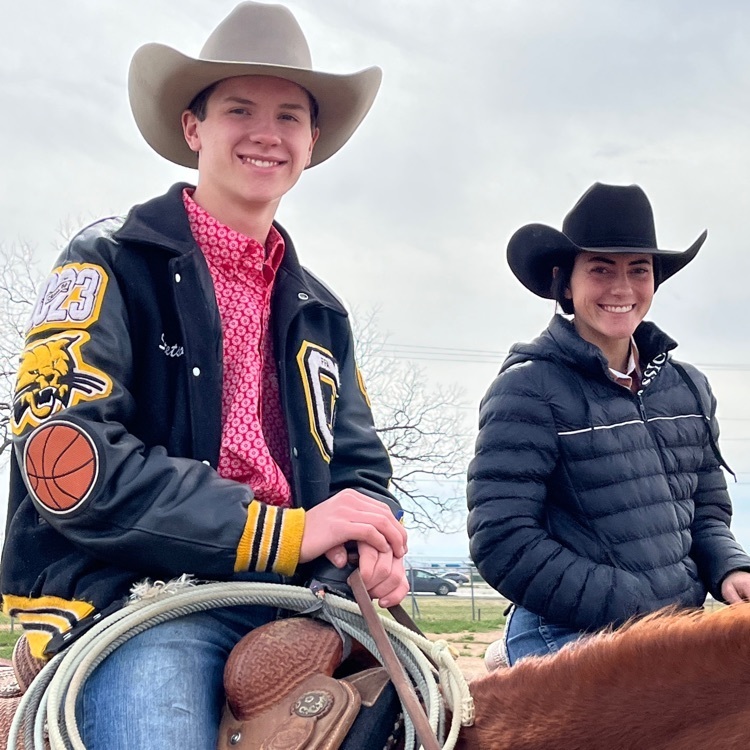 Good Luck to Senior Ashlynn Peugh!! She will be exhibiting her Champion Cross in the Grand Drive at the Houston Livestock Show at 7 pm tonight. The championship drive will be live-streamed on Stream 3 at
https://www.rodeohouston.com/Live-Stream